Lýsing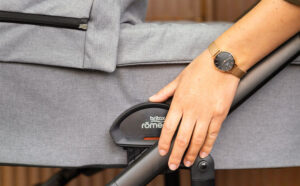 Quick and easy handling
The memory buttons on the SMILE 4 carrycot are perfect when you want to remove it from the pushchair without disturbing your baby. For a simple, one-handed release, simply press the buttons – one after the other – and lift the carrycot off. For complete peace of mind, the handy indicators show you when the carrycot is safely attached.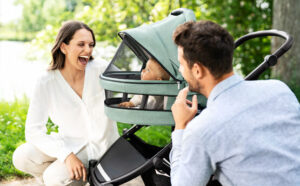 Protection from the elements
The SMILE 4 carrycot features an extra-large hood with an extendable sun cap and UPF 50+ to protect your little one from the sun. At the same time, you can open the extra-large panorama ventilation windows for improved air circulation. This also offers a clear view for your baby to discover the outside world.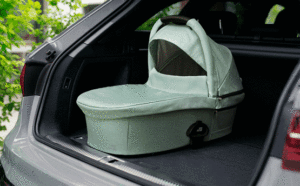 Easy transportation
The SMILE 4 carrycot folds very flat and therefore easily fits in the trunk of your car. That way, the carrycot can be brought along on every journey while still having enough space for other items. This ensures that your baby never has to miss out on cozy naps on the go.
Specifications
Dimensions (H x W x D) – 20 x 82 x 39.5 cm
Inner dimensions (H x W x D) – 20 x 73 x 33 cm
Weight – 3.5 kg