Lýsing
Protection you can trust
The new KIDFIX M i-SIZE has been designed and approved to the new i-Size standard, passing stricter test criteria, in order to give greater protection to your child. The seat is developed in partnership with leading car manufacturers for optimum crash performance. Generously padded side wings and headrest help protect your child in the event of an accident.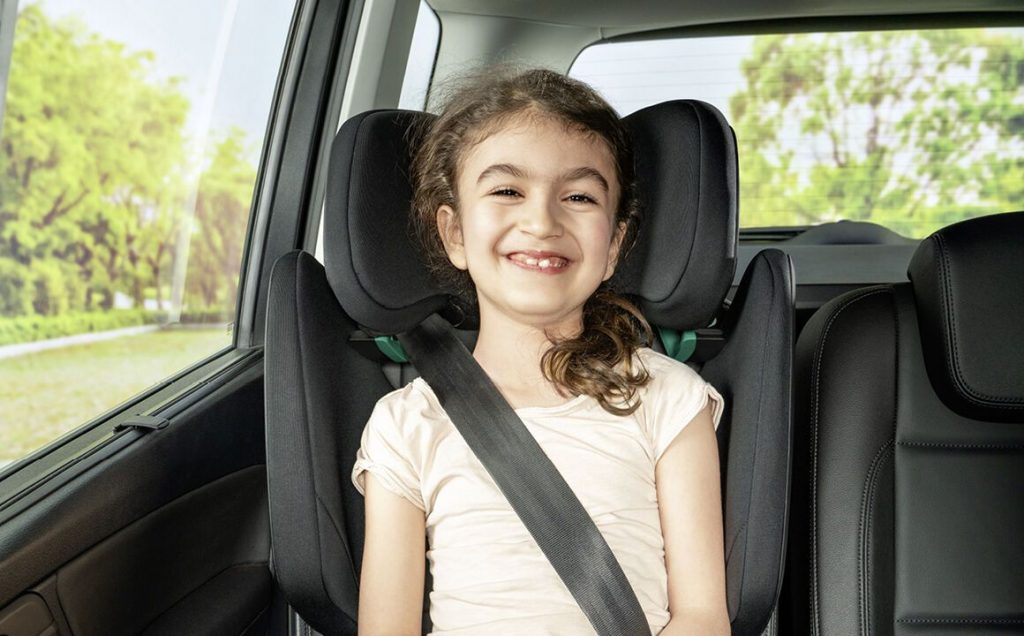 Comfort and practicality at its core
Comfort and practicality come as standard with the KIDFIX M i-SIZE. The generously padded soft fabric covers and carefully placed air ventilation holes on the shell ensure your child travels in comfort for longer. The slim design of the seat allows for three KIDFIX M i-SIZE seats to be installed in the back row of a wide range of cars, whilst the headrest markings help the parents find the right headrest height every single time.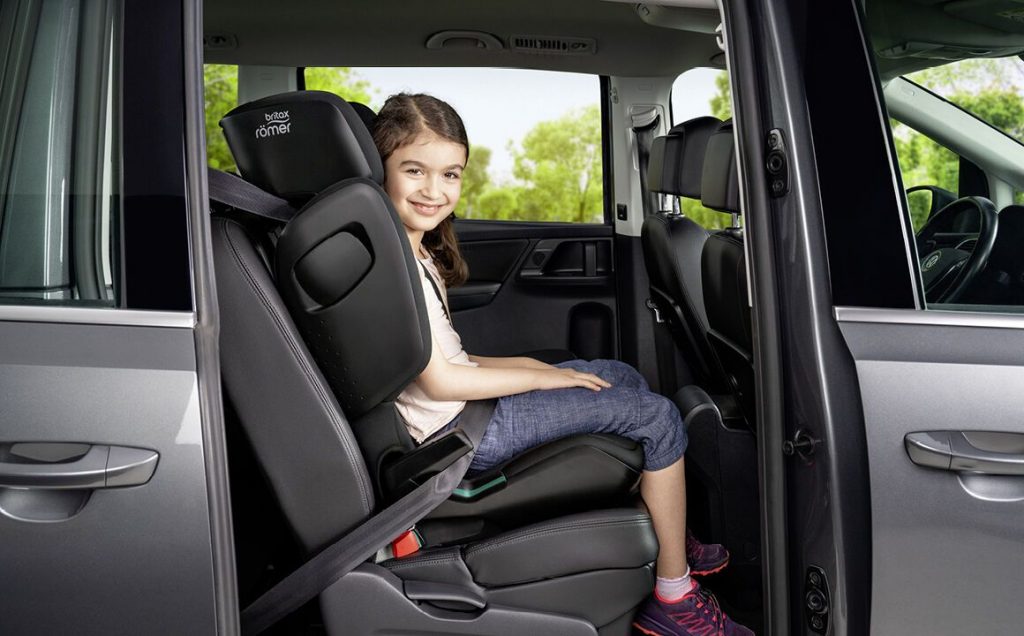 Sustainable Quality – caring for the world our children grow up in
The cleverly engineered KIDFIX M i-SIZE weighs around 1.3 kg lighter than its predecessor, and is designed and made in our factory in Germany – helping with shorter transport routes and minimising the impact on the environment. We've also replaced our packaging with sustainable options: you'll find the KIDFIX M i-SIZE packed in plant-based bags and recycled cartons from responsible sources. Even the mighty swift tags we use to attach product information are biodegradable on soil, resulting in no microplastics entering the ecosystem.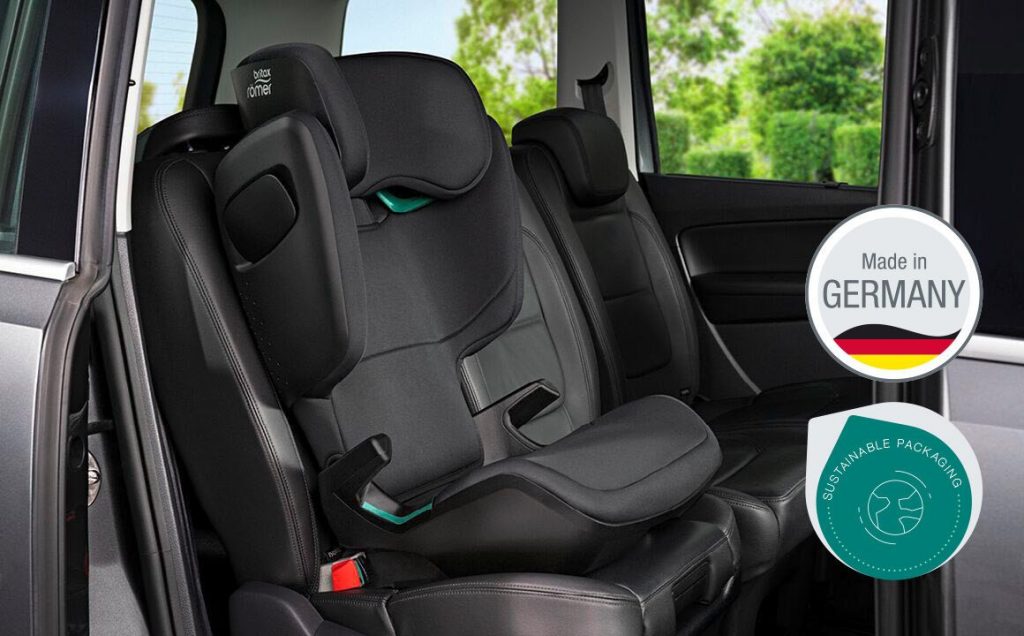 Forward facing installation
3.5 years – 12 years | 100 – 150 cm | 15 – 36 kg
Dimensions (H x W x D): 63 – 83 x 44 x 42 cm
Weight: 6.5 kg
Skoða stólinn nánar á heimasíðu framleiðanda
Athuga hvaða stólar frá Britax passa í bílinn þinn
Af öryggisástæðum er ekki hægt að skila bílstólum né base-um. Við bjóðum upp á að máta stólinn/base-ið í bílinn ef þess er óskað í verslun okkar til að ganga úr skugga um að hann passi. Við mælum ekki með að senda öryggisvöru eins og bílstóla og base með flutningsaðila, mælum frekar með að slík vara sé sótt í verslun okkar.