Lýsing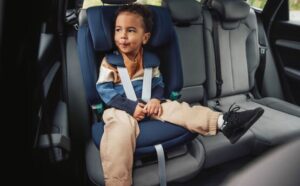 i-SIZE SAFETY FOR ALL AGES
The EVOLVAFIX will protect your child from their toddler years all the way to when they no longer need a child car seat – giving them the ideal car seat safety in one combination seat that is approved to the new i-Size regulation. What's more, its 5-point harness can be used for longer as it's suitable for children up to 105 cm (max. 22 kg).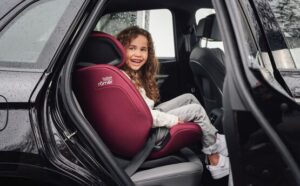 FLEXIBILITY AT YOUR FINGERTIPS
Thanks to the FLIP&GROW function, you can easily change from the integrated 5-point harness to the car's 3-point seat belt as your child moves to the next stage. And because no parts have to be removed from the seat when changing stages, the seat can also be converted back at any time. With the EasyRecline function, you can recline the seat to your child's comfort without readjusting the installation.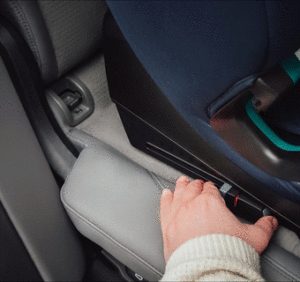 NEW ISOFIX CONNECTORS
The EVOLVAFIX features our new ISOFIX connectors. The connectors can be operated independently of one another and therefore make the installation of the seat even easier.
Skoða stólinn nánar á heimasíðu framleiðanda
Athuga hvaða stólar frá Britax passa í bílinn þinn
Af öryggisástæðum er ekki hægt að skila bílstólum né base-um. Við bjóðum upp á að máta stólinn/base-ið í bílinn ef þess er óskað í verslun okkar til að ganga úr skugga um að hann passi. Við mælum ekki með að senda öryggisvöru eins og bílstóla og base með flutningsaðila, mælum frekar með að slík vara sé sótt í verslun okkar.