Lýsing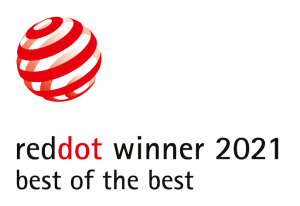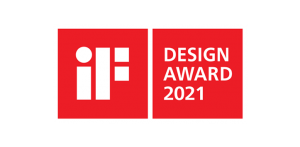 INSTALLATION
Installing the Maxi-Cosi Coral 360 has never been so easy thanks to the FamilyFix 360 rotative base, which connects to the ISOFIX anchors in your car. Click the Coral 360 on the base and just click-and-go! No ISOFIX anchorage points in your car? Don't worry, the Coral 360 can also be installed using only the seat belt of your car.
FamilyFix 360 rotative base allows you to leave the safety shell of the Coral 360 in your car while you use the innovative lightweight soft carrier (only 1.7 kg without the newborn inlay) to go from one place to another with your baby. With this clever modular design, you can lift your little one ergonomically out of the safety shell in the car and that with just one hand and without any hassle or bumping your head! Taking the detachable soft carrier out of the safety shell or clicking it back in requires no effort at all. The audio-visual indicators then confirm correct and safe usage.
SAFETY
Over 50 million babies have been carried home from the hospital with the help of Maxi-Cosi. As a leading specialist in child mobility, your little one's safety is our top priority. Our intuitive and innovative car seats safely protect your child and help carry you as family happily into the future. External crash test scores for dynamic safety and ease of use highly recommend Maxi-Cosi's car seat.
The innovative and first-of-its-kind Coral 360 rotating car seat is designed and manufactured with the highest safety standards in the industry (R129/03 i-Size). This means both i-Size when installed onto the FamilyFix 360 rotative ISOFIX base or with the car seat belt. So travel with your baby from birth onwards without having to worry about safety! The soft fabrics in the inlay keep your little one comfortable and safe, and lock effortlessly in the hard safety shell.
DESIGNED TO KEEP YOU CLOSE
Stay close to your baby from day one thanks to the innovative split functionality that allows you to carry the lightweight (1.7 kg) soft carrier close to you. With its retractable handles, the soft carrier can be used in multiple ergonomic carrying positions for everyday mobility. You can lift the Coral 360's convenience to an even higher level with the Coral Carry strap. With this accessory you keep both hands free when carrying your little one around in the soft carrier. You can lift the Coral 360's convenience to an even higher level with the Coral Carry strap. With this accessory you keep both hands free when carrying your little one around in the soft carrier. Click the soft carrier in the safety shell without any fuss and then click it onto the rotating ISOFIX base for easy installation!
With its easy-to-adjust and extra-large sun canopy, the Maxi-Cosi Coral 360 keeps your baby cool even on a hot and sunny day! The canopy is attached to the safety shell, which can be placed on most Maxi-Cosi strollers for a day out or just for your daily routine.
On the road, your baby may get car sick, or snacks and drinks may not always end up where they are supposed to be. No matter what happens, Maxi-Cosi's car seat cover can easily be removed and is machine washable.
EASE OF USE
Super smooth 360 rotation using only one-hand when used with the FamilyFix 360 base
First modular baby car seat to provide extraordinary convenience for parents
The detachable soft carrier provides easy and lightweight carrying of your baby
Multiple ergonomic carrying positions keep you close to your baby
The innovative easy-in harness stays open so you can get your baby in and out in seconds
Retractable soft carrier handles for ultimate carrying convenience
Quick and easy installation in combination with ISOFIX base unit
Memory buttons ensure easy one-hand release from Maxi-Cosi and Quinny strollers
COMFORT
Maximum protection from the sun with the extra-large sun canopy
The innovative baby-hugg inlay provides extra safety and comfort for your newborn
Increased comfort for your baby thanks to the soft padding of the carrier
SAFETY
Complies with the latest i-Size safety standard (R129/03), which now also includes belted installation
An audible click and a visual indicator confirm a correct installation of the Soft Carrier in the Safety Shell
Side Protection System for optimal safety in case of a side impact
GENERAL
New ergonomic design with a smooth surface which improves parental ergonomics
Product is approved for use in an airplane (always check with your airline)
Skoða stólinn nánar á heimasíðu framleiðanda
Athuga hvaða stólar frá Maxi-Cosi passa í bílinn þinn
Af öryggisástæðum er ekki hægt að skila bílstólum né base-um. Við bjóðum upp á að máta stólinn/base-ið í bílinn ef þess er óskað í verslun okkar til að ganga úr skugga um að hann passi. Við mælum ekki með að senda öryggisvöru eins og bílstóla og base með flutningsaðila, mælum frekar með að slík vara sé sótt í verslun okkar.