Lýsing
Universal possibilities
Whether it's a carrycot, infant carrier or seat unit – with STRIDER M you can easily switch between the different travel system options, which provides a long lasting suitability from birth up until approx. 4 years.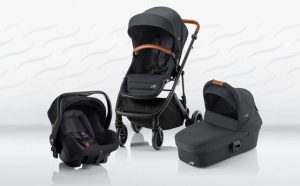 Simplify your life
Wherever you go, the STRIDER M simplifies the daily life challenges whether it is transportation, storage or public transport. With only 10 kg weight and the compact measurements of 115 x 60 x 87, the STRIDER M makes your daily routines so much easier and allows you to focus on what matters the most – your little one.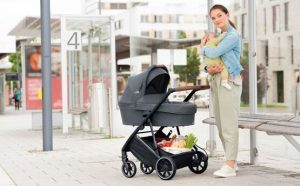 Front swiwel wheels
The front wheels have a swivel mode that enables you to manoeuvre in narrow spaces but also can be locked for use on uneven ground.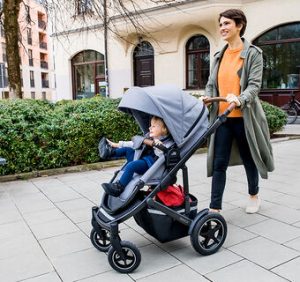 Narrow base
So you can move around comfortably in busy areas and shopping malls, we have designed a slim base with a width of only 60cm that will let you take on even the narrowest routes.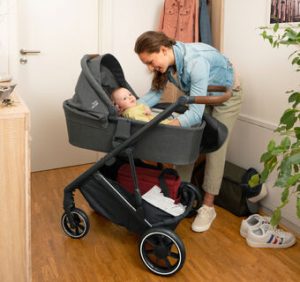 Extra-large hood with ventilation window
Thanks to the extra-large hood with UPF 50+ your child is perfectly protected on sunny days. In addition the large ventilation window ensures improved air circulation on hot days.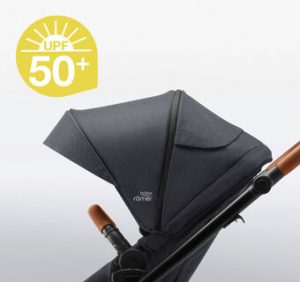 Extra-large storage basket
Wether you´re going on a long day trip or just running errands, our easilly accessible storage basket can hold 7kg of everything you need from nappies, extra clothes, toys and snacks to last minute groceries.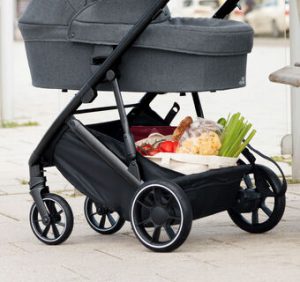 Reversible seat unit
No matter if your child wants to stay connected to you or explore the world, with the quick and easy reversible seat unit you are always able to keep them happy on any journey.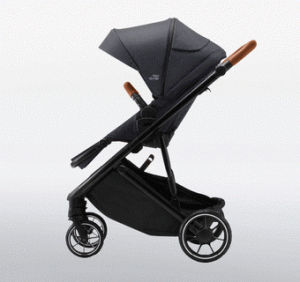 Specifications
Pushchair folded (with seat unit and wheels) (H x W x D): 81 x 60 x 42 cm
Chassis folded (with wheels) (H x W x D): 77 x 60 x 77 cm
Handle Height: 80 – 115 cm
Backrest length: 46 cm
Weight: 10,00 kg
Weight complete pushchair with hood: 10 kg
Weight chassis and wheels: 7 kg
Maximum child weight: 22 kg