Lýsing
One hand folding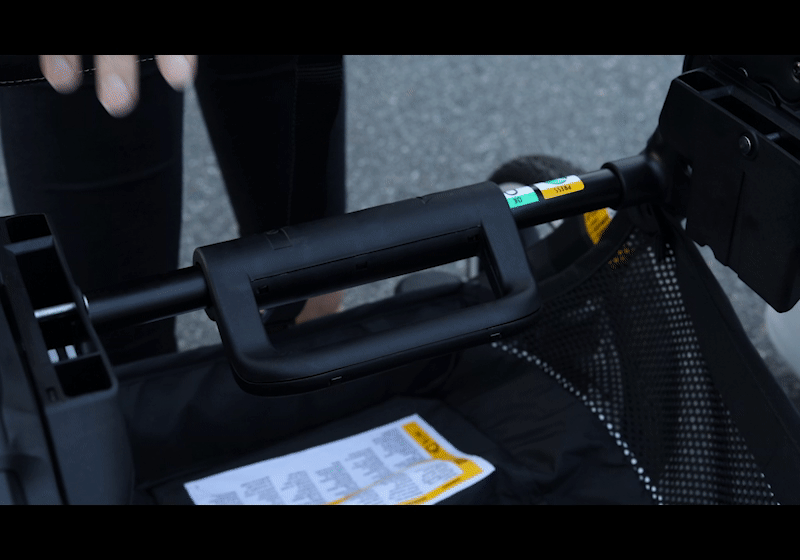 Soft Brake
Easy to use brake pedal for safe parking.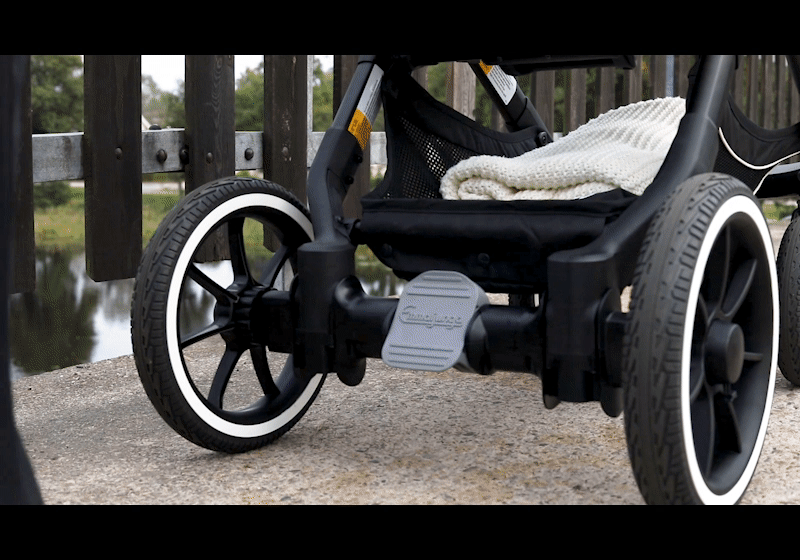 Floating suspension
Smooth ride – Fantastic suspension (up/down, left/right) provides a smooth ride on outdoor terrain.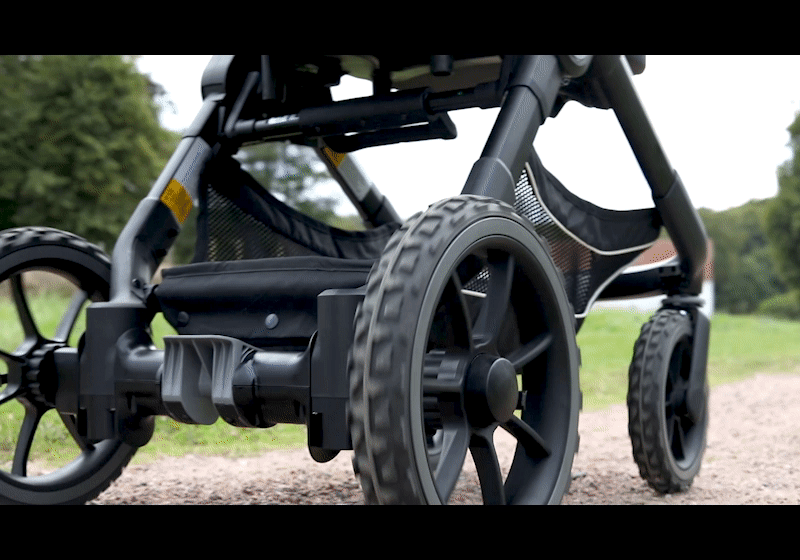 5-Point harness
Magnetic 5-point harness for easy use.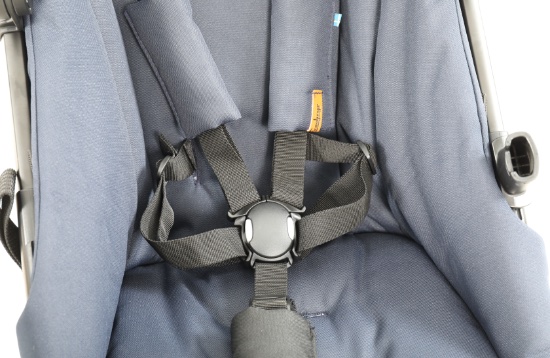 Ergo-Scope handle
Ergonomic round handle for adjustment to desired height and legroom.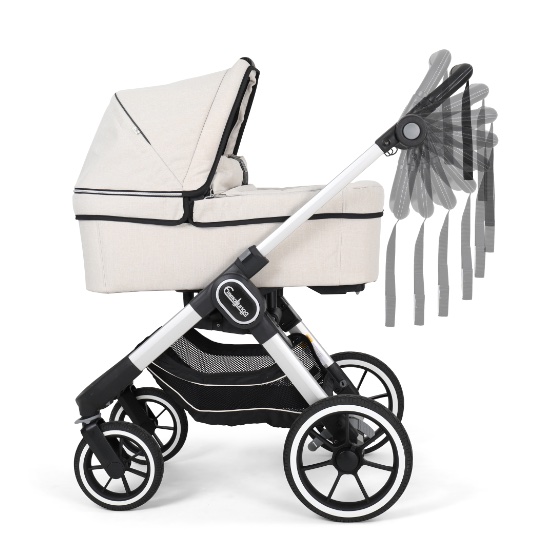 Reversible seat
Forward and rearward facing.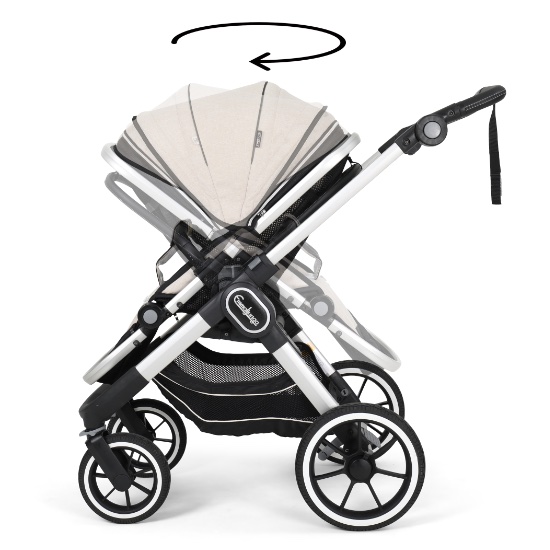 NXT Flat seat unit
You can use the full lie flat position with built-in Safe-Frame so your child rests comfortably on the way.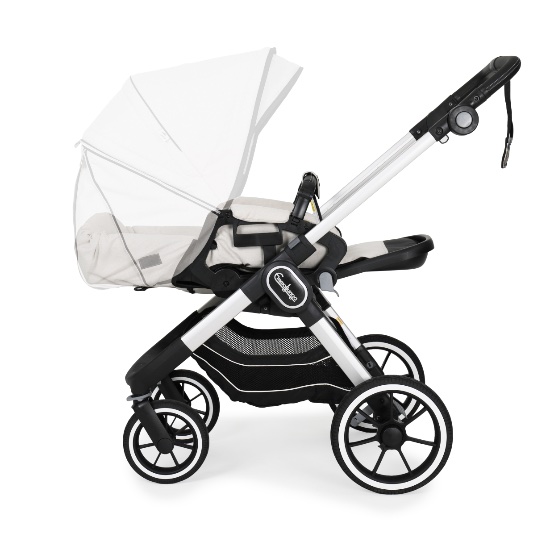 NXT Flat Footrest
Whether your child is sleeping or sitting up, the footrest can be adapted to their needs.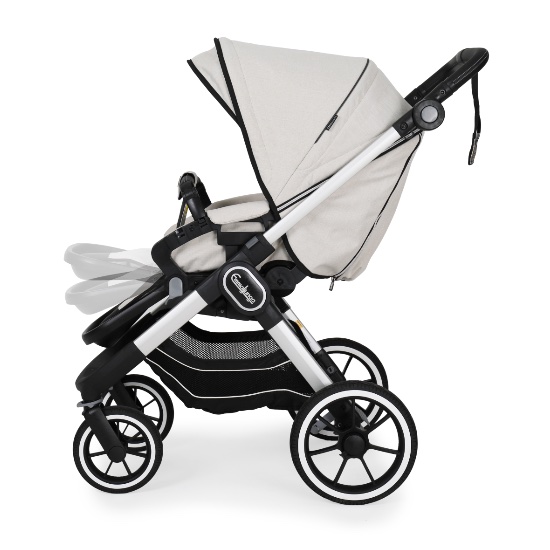 Carrying handle
Carrycot is easy to carry and to click on your chassis.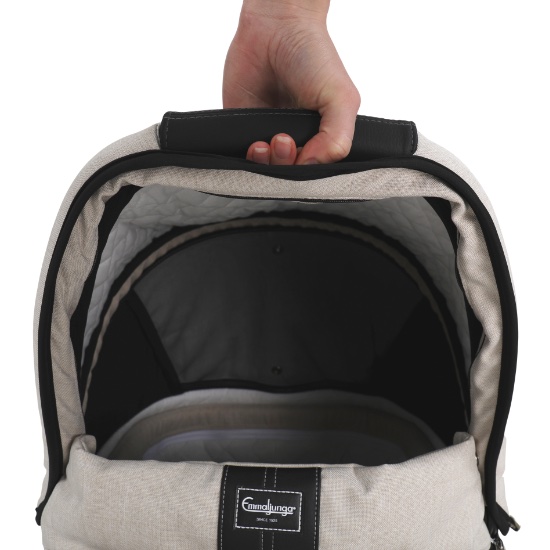 Foldable carrycot
The NXT carrycot can be simply folded for easy storage.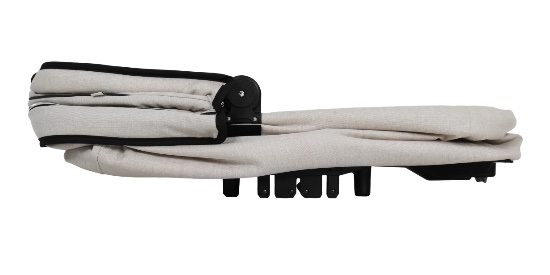 Compact, foldable chassis
Strong, reliable aluminum design that can be folded compact for easy storage and transportation.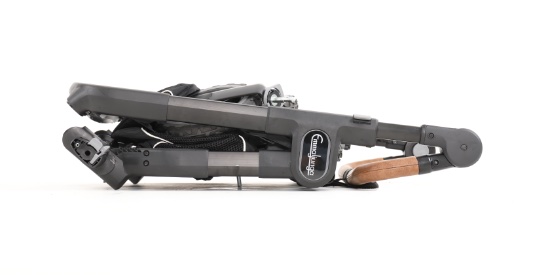 Soft carrycot mattress
Its washable interior, soft mattress and practical zip on the apron make the NXT carrycot a winner.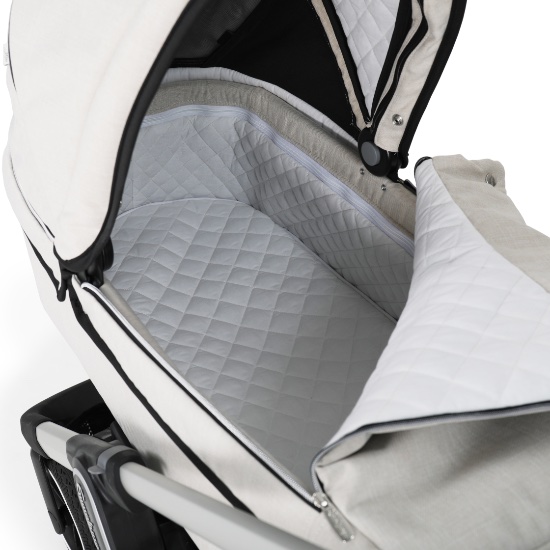 Quick release system
The wheels and axles can be easily removed to make the stroller more compact when folded.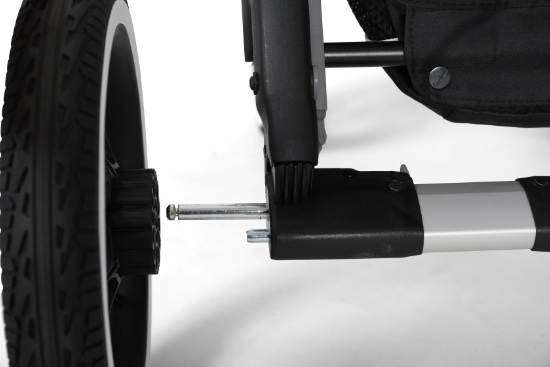 About
Modern Scandinavian design made in Sweden.
Extremely strong and compact folded.
Spacious fully lie flat seat unit.
Reversible Seat unit (parent- or forward facing).
Three position reclining seat for maximum comfort.
Extendable hood with ventilation
Built in insects-net.
Ergonomic and telescopic handle to suit both your needed leg-space and height.
Weight
Chassis incl. Wheels : 11.9 kg
Seat Unit FLAT : 5.3 kg
NXT Carrycot : 4.2 kg
Measurement (Length / Width / Height)
Total chassis width with wheels: 59 cm
Folded chassis without wheels: 84 / 48 / 15 cm
Seat-unit (inside, including Spacer): 104 / 32 cm
Seat-unit fully lie-flat (inside): 89 / 32 cm
Carrycot (inside): 76 / 34 / 21 cm
Carrycot (outside): 81 / 38 / 34 cm
Height of handlebar (lowest – highest): 86 – 110 cm
Environment
We strongly believe that it is important to move towards a healthy and sustainable way of living.
Investing in green methods has made the heating of our factory completely fossil-free. We have our own recycling program and are environmentally certified according to ISO14001.
All materials are continuously tested by accredited laboratories to ensure that they meet the strictest EU environmental standards (REACH) and making it safer for you and your child.