Lýsing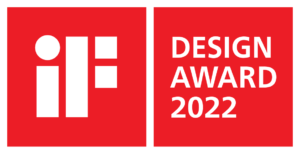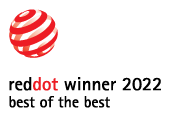 Luxurious flexible travel system
Plaza+ Luxe can be used in combination with a compatible luxe carrycot & infant car seat (sold separately), all with premium fabrics and finishes.

Comfort+
With a super-soft, spacious carrycot and a cushioned reversible pushchair seat, your baby will experience ultimate comfort, whether lying down or sitting up.

Smooth City Rider
With 4-wheel suspension, Xtrail shock absorbers and large puncture-proof wheels, Plaza+ Luxe will turn a bumpy urban journey into a silky-smooth ride.

Everyday made easy
Plaza+ Luxe is packed with amazing features to make every day easy for parents and provide a super-comfortable ride for your little one.
Ease of Use
Everything about Plaza+ Luxe makes your everyday life easier! Multi-tasking parents can recline or fold the stroller using one hand, while they hold onto their child with the other. An easy-in harness, one-handed adjuster & magnetic buckle makes quick work of getting your little one strapped in, safe & ready to go. The (included) higher carrycot and seat position makes it easy on your back lifting your baby in & out. Packed with everyday easy features, the Plaza+ Luxe one hand fold stroller, will give you the peace of mind to take on the city and beyond easily.
Age-range
The Plaza+ Luxe is a stylish stroller suitable from birth and comes with a super-comfy and spacious carrycot. The luxurious 3-in-1 travel system makes is super-easy to switch between the carrycot (included) and one of all compatible Maxi-Cosi baby car seats (not included). The reversible stroller seat provides the perfect fit from birth up to 4 years old. This means you and your growing family can make easy work of any city and beyond, right from day one.
Comfort features
Plaza+ Luxe is the best baby hangout in the city. With the carrycot attached, it's the most comfortable stroller suitable from birth. Its wide, spacious mattress gives your baby a real bed to sleep in, while a ventilation window creates a fresh flow of air for your baby to breathe. In seat mode Plaza+ Luxe is super-soft with a spacious, padded seat. An extendable canopy protects your child when they're having a nap. Whether parent-facing or street-facing, comfort on the move, has never been this easy.
Made for
Turning the bumpy urban jungle into a silky-smooth ride is a breeze for Plaza+ Luxe. A seriously comfortable stroller with 4-wheel suspension, Xtrail shock absorbers and large puncture proof wheels. This one hand fold stroller a must-have for (sub)urban city living. Plaza+ Luxe offers ultimate comfort and is packed with special features to make every day easy. Whether you're strolling with the stylish carrycot (included), baby car seat or reversible stroller seat (included) attached, every journey will feel effortlessly smooth so you can enjoy the ride as a city-living family.
What's in the box
Stroller
Frame
Seat unit
Carrycot
Sun canopy
Shopping basket
Parasol clip
Bumper bar
Boot cover
Mattress
4 wheels
Carrycot adapters included
Car seat adapters not included
Weight
Chassis + Carrycot: 12.57 kg
Chassis + Seat: 10.93 kg