Lýsing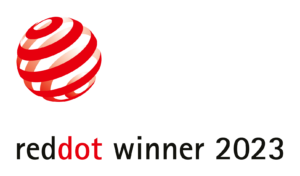 One-hand flash-fold
Effortless one-hand, automatic fold! The Soho city pushchair quickly folds down into a self-standing ultra-compact, ultra-convenient package.

Spacious seat with ergonomic recline
With an ergonomic lie-flat recline for newborns and a spacious, soft padded seat for toddlers up to 4 years old, you and your baby can explore the city in comfort from day one.

Large puncture-proof wheels
Large puncture-proof wheels with 4-wheel suspension allows you and your little one to smoothly explore the city, without it being a bumpy ride.

3-in-1 Travel System
Soho can be used from birth, so you can begin your urban adventures together, straightaway. Its smart design allows our Oria carrycot & a compatible infant car seat to be quickly and easily attached.
Ease of use
The Soho pushchair is the ultimate city companion for busy families on the go. Easy to manoeuvre, it allows you to zip through the city with ease. Its effortless one-hand, automatic fold makes it easy to fold and go, even with your hands full. The ultra-compact fold and self-standing design makes it easy to store in small spaces. The 5-point harness with one-hand sliding adjust, ensures a perfect fit for your little one, while the 360° pivotable bumper bar makes getting in and out a breeze. With a spacious storage basket, handy parent pocket and see-through ventilation window, the Soho is the perfect city pushchair designed for your convenience.
Age-range
Right from day one, Soho is the perfect pushchair for your family's city adventures. With an ergonomic, lie-flat recline for newborns and a spacious soft padded seat for toddlers up to 4 years old, your little one will be comfortable and secure at every stage. The pushchair features three different recline positions for nap time and an extra ventilation window for optimal comfort. The Soho pushchair is also a 3-in-1 travel system, allowing you to easily interchange the seat with our Oria carrycot or a compatible infant car seat, making it ideal for on-the-go families. Its city-smart design makes it the perfect choice for the first four years of your child's life.
Comfort features
City-proof. Soho's large puncture-proof wheels and 4-wheel suspension, ensure you and your baby can conquer the city in total comfort. Whether you're running for the train, tackling the shops or navigating your way across town for a playdate, the spacious soft padded seat and 5-point harness will keep your baby super-comfortable on the move, at every age. Whether they're newborns fully reclined or toddlers sitting enjoying the latest urban exploration together. And on super-sunny days, Soho's extendable canopy with sun visor will keep your little one extra-protected on every urban ride.
Made for
Soho is the ultimate city-friendly pushchair. Ultra-compact, you can flash-fold it automatically using only one-hand, while you're holding your baby with the other. With its ultra-compact fold & self-standing design Soho easily fits into small spaces – like under cafe tables when you meet up with friends or in luggage compartments when you hop on public transport. The Soho looks and feels at home in the big city and is packed with stylish design details. Made using 100% recycled fabrics, it's planet-friendly as well as city-friendly.
What's in the box
Sun canopy
Stroller
Shopping basket
Bumper bar
Carrycot adapters included
Frame
Seat unit
4 wheels
Weight