Lýsing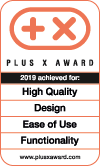 All important diaper changing utensils are stowed compactly – the perfect accessory for spontaneous parents: LÄSSIG's Changing Pouch Dotted Offwhite fits into every handbag. So every day you can decide which handbag or backpack you would like to use. The mobile diaper bag for an adventure with your child.
Totally light and easy to handle: LÄSSIG's Casual Changing Pouch is practical to use with its flexible, color-contrasting closing band and fits in everywhere due to its ideal form.
Functional features allow for a quick and easy diaper change. A compartment for wet wipes with a practical opening slit, various pockets for diapers and the like, a zipped pocket for odds and ends, as well as a tape for fastening a pacifier, make this a practical accessory. A water-repellent, soft padded changing mat that matches the bag, ensure an optimum diaper change for baby.
100% polyester
LxBxH: 18×2.5×25.5 cm
Vegur 142 grömm