Lýsing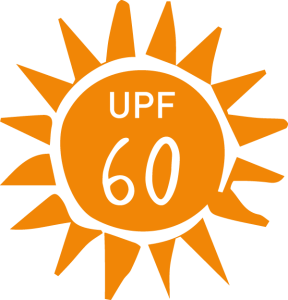 The long-sleeved LÄSSIG UV shirt made of recycled polyester ensures carefree fun in the water with UV protection 60 and playful prints. In combination with the appropriate sun lotion and the right swimming diaper or swimming shorts from the LÄSSIG Splash & Fun collection, the swimming outfit is complete.
The cute UV shirt is breathable and quick-drying, making it comfortable to wear in the water and on land. The flat seams and the extra soft and elastic fabric offer an ideal fit and are gentle on children's sensitive skin.
High-quality and durable materials ensure that the UV shirt stays in place for a long time and looks like it did on the first day. The robust fibers offer good resistance to chlorine and UV rays. After the trip, the shirt can be washed at 30 °C on a gentle cycle.
Used plastic is reused and spun into yarn for every LÄSSIG UV shirt. This corresponds to 12 PET bottles per meter of knitted fabric. With the use of recycled materials and innovative processes as well as the renunciation of animal components, LÄSSIG contributes to the circular economy and protects the earth's resources.
The LÄSSIG UV shirt with UV protection of UPF 60 has been tested according to UV STANDARD 801 (Hohenstein).