Lýsing
Flexible and safe on the go
The award-winning KIDFIX range just got a clever addition – the KIDFIX2 S 2-in-1 child seat for children from around 3.5 to 12 years. Thanks to the V-shaped backrest with adjustable SICT, the seat not only offers more space for your child to grow, but also provides outstanding side impact protection. We recommend using a highback booster for as long as possible. However, with KIDFIX2 S you can remove the backrest when your child reaches 135 cm for added flexibility. The SecureGuard and belt clip ensure for an optimal seat belt positioning when used as a booster seat.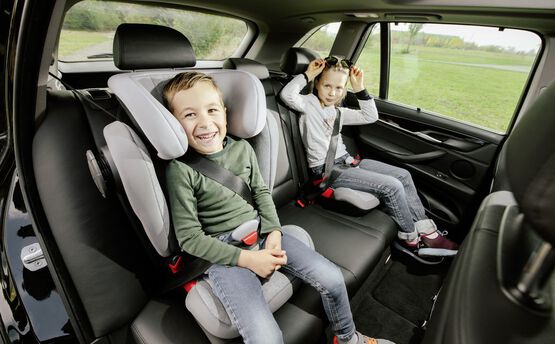 Safety first
Always safe on the go: KIDFIX2 S's high backrest has softly padded side wings and outstanding side impact protection thanks to the adjustable SICT. As a result, your child always has the best protection in the event of a side impact. At the same time, SecureGuard helps position the lap belt optimally over the pelvic bones, reducing the risk of injuries to your child's abdominal region. In addition, the belt clip ensures that the vehicle's diagonal seat belt is kept in the correct position over your child's shoulder when the seat is used as a booster seat without the backrest. That way, you can have peace of mind at the wheel.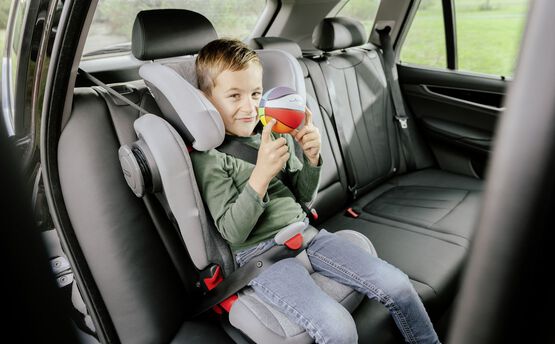 Made in Germany
All KIDFIX child seats are completely designed, developed and manufactured in Germany. This enables us to carry out numerous tests in our in-house crash test facility and guarantee the highest possible quality. But it's not just internally that KIDFIX seats are tested – seats in the KIDFIX range are also among the most tested child seats at EuroNCAP. That means they are regularly tested in the latest cars with the most up-to-date safety technologies – both with and without a backrest – with excellent results. At Britax Römer we closely follow the current developments in the automotive industry so that we can adapt our products accordingly and make them even safer.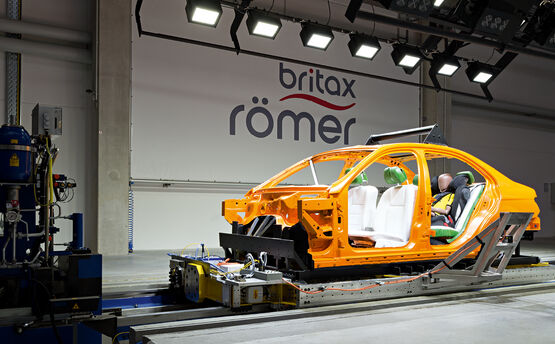 Removable cover
Things can get messy in the car – drinks can spill and children can get car sick. That´s why we´ve designed a machine washable seat cover that can easily be removed, so you can clean up quick and get on your way.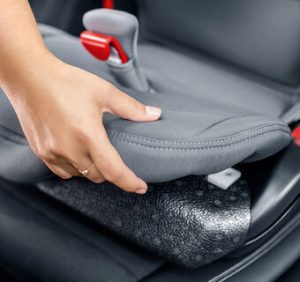 Skoða stólinn nánar á heimasíðu framleiðanda
Athuga hvaða stólar frá Britax passa í bílinn þinn
Af öryggisástæðum er ekki hægt að skila bílstólum né base-um. Við bjóðum upp á að máta stólinn/base-ið í bílinn ef þess er óskað í verslun okkar til að ganga úr skugga um að hann passi. Við mælum ekki með að senda öryggisvöru eins og bílstóla og base með flutningsaðila, mælum frekar með að slík vara sé sótt í verslun okkar.