Lýsing
Modular comfort and convenience
The modular base fits the BABY-SAFE iSENSE and DUALFIX iSENSE as well as the BABY-SAFE 3 i-SIZE and accompanies your little one from the first ride home up until four years old. The seats can easily be removed and installed with just one click. The easily accessible release button allows you to effortlessly pick up the infant carrier on the handle. Plus, the adjustable rebound bar provides additional leg space when travelling rearward facing.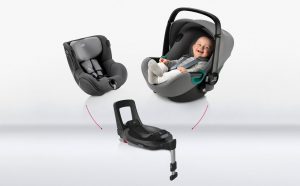 Always set for cosiness
In cars with inclined vehicle seats, your child's head might tip forward when harnessed in the seat. That's why the FLEX BASE iSENSE can be adjusted to six different positions to provide the best combination of safety and comfort for your little one. With the infant carriers it's best set the correct angle before installing the seat and with the DUALFIX iSENSE you can adjust the angle on the go to a more comfortable position when your toddler falls asleep.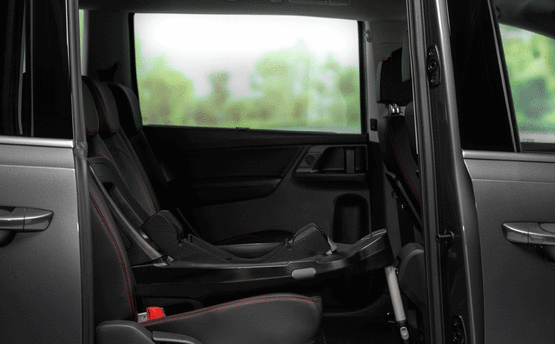 Turn for easy access – the rotatable base
All compatible seats for the FLEX BASE iSENSE can be turned towards the open car door so you can place and harness your child with ease. Whilst we recommend keeping your child rearward facing for as long as possible, you can easily rotate the base 180 degrees for your DUALFIX iSENSE for forward travel once your child exceeds 15 months and 76 cm.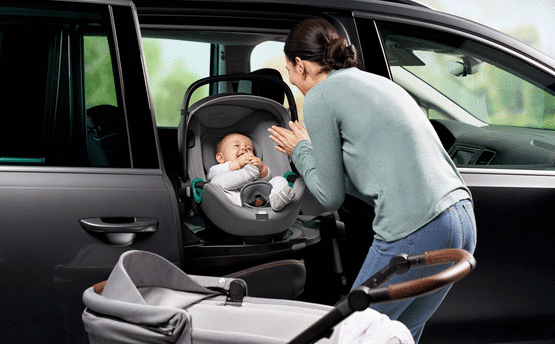 Dimensions (H x W x D): 43.5 x 44 x 66 cm
Weight: 9.5 kg
Skoða stólinn nánar á heimasíðu framleiðanda
Athuga hvaða stólar frá Britax passa í bílinn þinn
Af öryggisástæðum er ekki hægt að skila bílstólum né base-um. Við bjóðum upp á að máta stólinn/base-ið í bílinn ef þess er óskað í verslun okkar til að ganga úr skugga um að hann passi. Við mælum ekki með að senda öryggisvöru eins og bílstóla og base með flutningsaðila, mælum frekar með að slík vara sé sótt í verslun okkar.